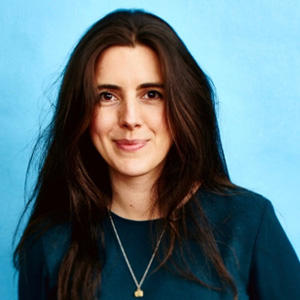 2018 started with a bang for EMMY-nominated Natalie.  Saul Dibbs' Journey's End was released which sparked tons of media attention and she was awarded the Best Film Score at the Beiijing Film Festival in May.  She also scored Press, a high profile series for Lookout Point tv penned by Mike Bartlett, and the second series of an animated series for French company Cyber Group Studios called Happos.
The year continued to be super busy for Natalie, with projects slated including Gurinder Chadha's  epic tv series called Beecham House and the second series of the US series, Knightfall.  Also in the works is a film for Adrian Shergold, Cordelia.
She was a 2017 EMMY nominee for her contribution to the music for the award-winning first series Victoria, endorsing Natalie as being at the forefront of London's breed of emerging film composers.  She wrote the music for the major BBC television series, My Mother and Other Strangers directed by Adrian Shergold,  Redwater, directed by Borgen director Jesper Nielsen,  and the hard-hitting drama series Three Girls directed by Phillippa Lowthorpe.
Natalie won the 2015 Ivor Novello Award for Best Television Soundtrack for Hugo Blick's BBC production The Honourable Woman with c0-composer Martin Phipps. In 2016 she scored the final series of Wallander, starring Kenneth Branagh,  and she wrote additional music for ITV's Victoria as well as Tom Harpers War and Peace.  Earlier she worked alongside Hans Zimmer and Martin Phipps providing additional music for the Weinstein Company's Woman In Gold. She also composed additional music for Heyday Films' hit feature Paddington, as well as additional orchestrations and arrangements. She worked too on the BAFTA-nominated score for the BBC's Great Expectations and composed a modernist score for the avant-garde Studio Canal feature Animals.
A Graduate of London's Royal Academy of Music and The National Film & Television School, Natalie has had a distinguished career as a classical violinist. She is naturally very much at home with large orchestral scores, with a particular strength for creating elegant, sweeping melodies, but is also adept at incorporating contemporary scoring elements too. She's an accomplished orchestrator, arranger and programmer across all musical genres.
With James Barker, she co-composed the score for Lionsgate's The Holding having earlier worked with him on the music for Helen, produced by Germany's Egoli Tossell Films. In 2011 she scored the feature Mesocafé for the acclaimed Iraqi writer/director Ja'far 'Abd Al-Hamid. Her documentaries include A Class of Their Own and Chinese Lessons, both directed by Haryun Kim; and National Geographic's Twin Town.
She scored four of the BBC's Three Minute Wonders series and won a Royal Television Society Best Craft Award and a Canal+ Cinema Award for the short Friends Forever. Her other 8 shorts include last year's Feminist Car Commercial, Our Footsteps in the Leaves, The Other Half, and the animation series Tooned. 
Natalie was Kent's Young Composer and Young Musician of the year. For 6 years she played with the internationally acclaimed Raven Quartet. She wrote a commissioned violin concerto which she premiered with the English Chamber Orchestra. She has worked as a composer, orchestrator and player with The London Metropolitan Orchestra, The Prague Symphony Orchestra, the London Philharmonic and the Chamber Orchestra of London. She's worked alongside Ellie Goulding, George Michael, Take That, Guy Chambers, and helped songwriter Kwabs develop his songs which were performed in front of Prince Harry at Buckingham Palace and shown on BBC2 last year.
Natalie's website
Natalie's soundcloud
Natalie's IMDb  
Natalie on spotify